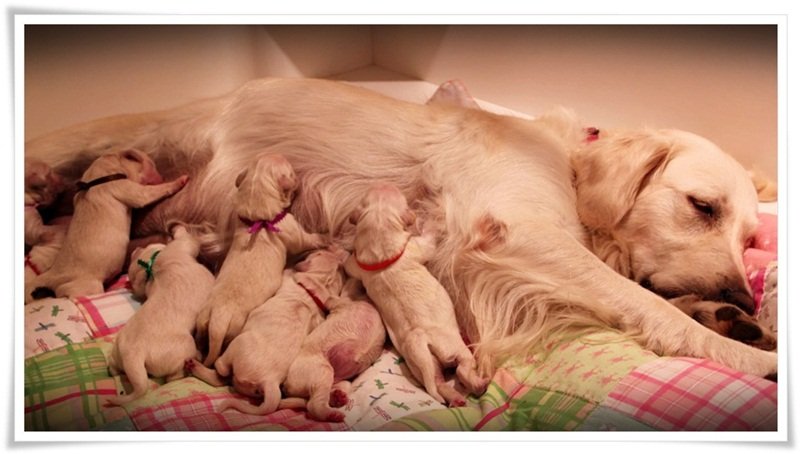 It was our most special honor to welcome Augie and Szava's pups into our lives on September 19, 2011. 5 lovely girls and 3 precious boys.
Below please find photos to chronicle the week by week progress of this lovely litter.
Both Augie and Szava have easy-going and gentle temperaments and we look forward to seeing these excellent traits passed on to their new little family.
For more detailed information on Augie or Szava please visit "Our Goldens" page. Full pedigree details can be seen below.
At 11 days:
Customize your own free photo slideshow